Home
OPENING HOURS
MON – SUN 12PM – 12 AM
+353 90 6485120
About Ashtons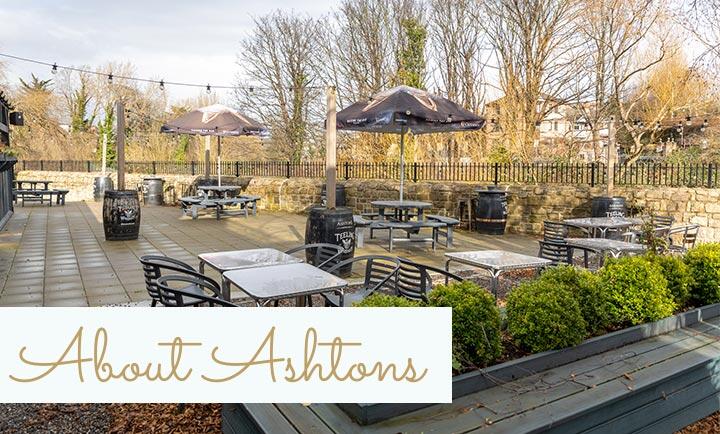 One of the best-known local pubs on the Southside of Dublin City. An authentic atmosphere, friendly staff, and the finest terrace around.
Ashton's Gastropub and event space is located on the banks of the River Dodder, in the heart of Clonskeagh and only ten minutes' walk from Ranelagh and Donnybrook village. Ashton's serves great food and drinks and warm hospitality seven days a week. Ashton's popular carvery is served midweek from 12pm-4pm.
Feel at home in Ashton's, our traditional gastropub – a perfect place to eat, drink and create memories with friends and family.
Events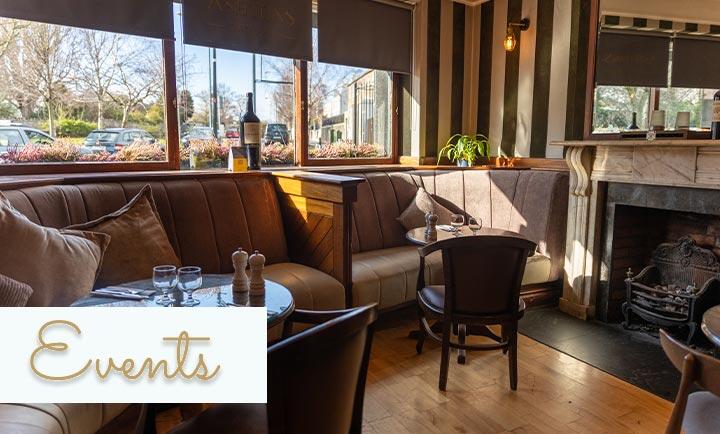 Ashton's Gastropub is the perfect location for events big and small. With a dedicated events space and private bar, two terraces and a generous dining room, Ashton's Gastropub caters for weddings, day two celebrations, birthday celebrations, corporate events and summer BBQs.
Ashton's in-house events team will work with you every step of the way, ensuring you have a hassle free and memorable experience.
Opening Hours
Opening Hours
Sun – Thurs: 12pm – 11pm
Fri – Sat: 12pm – 12:30am
Lunch
Everyday : 12pm – 4pm
Carvery is for lunch weekdays only
Dinner
Sun – Thurs: 4pm – 9pm
Fri – Sat: 4pm – 9:30pm
Location
11 Vergemount,
Bóthar Chluain Sceach,
Rathmines,
Clonskeagh,
Co. Dublin
Get Directions
+353 1 2830045